The prestigious TIME magazine published a report titled 'Sheikh Hasina and the Future of Bangladesh's Democracy' on Thursday (November 2).
The Bangladesh Prime Minister Sheikh Hasina has been hailed as a 'wonderful' political leader by the world's influential TIME magazine.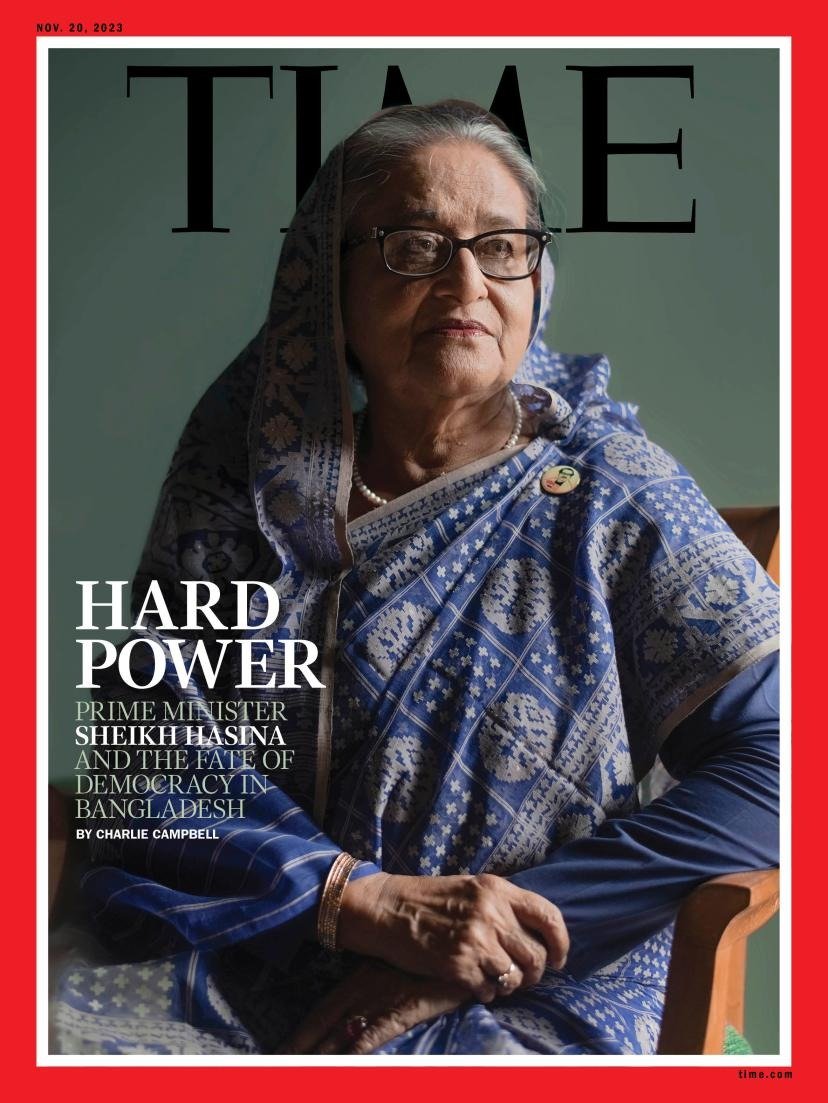 Last September, it conducted an interview with Prime Minister Sheikh Hasina. The magazine printed the report based on that interview.
At the beginning, it says due to the leadership of Sheikh Hasina, Bangladesh has emerged as the fastest growing economy in the Asia Pacific region over the past decade.
"Sheikh Hasina floats into the reception room of her official residence swathed in a luxurious silk sari, the personification of iron fist in velvet glove. At 76 years old and silver-haired, Bangladesh's Prime Minister is a political phenomenon who has guided the rise of this nation of 170 million from rustic jute producer into the Asia-Pacific's fastest-expanding economy over the past decade", Time magazine reports.
It also said that she has been serving as the Prime Minister since 2009, which is the longest serving Prime Minister in the world. Before that he was the Prime Minister from 1996 to 2001. He has served as the head of government for a long time with achievements in confronting the military and Islamists who once interfered in the country's politics. There have been 19 assassination attempts on Sheikh Hasina in the past.
According to the report, Sheikh Hasina, who has won more elections than Britain's first woman Prime Minister Margaret Thatcher or India's Indira Gandhi, is determined to win again in the elections held in January next year. In this regard, she said, "I am confident because the people of my country are with me. They are my main strength".
Hasina's economic achievements are impressive. Bangladesh has gone from struggling to feed its people to a food exporter with a GDP rising from $71 billion in 2006 to $460 billion in 2022, making it South Asia's second largest economy after India. Social indicators have also improved, with 98% of girls today receiving primary education. Bangladesh is moving into high-tech manufacturing, allowing international firms like Samsung to extricate supply chains from China, it reads.