Shikandar Hoque: New York correction officer Kazi Hassan, Bangladeshi origin received the Leadership Award in New York. He received the award at the Association of African Nations in Corrections Inc (AANC) annual dinner and awards night at the One World Fair Marina Banquet Hall in Queens last Thursday (September 28). He was honored for his leadership role in serving the Bangladeshi community during the Covid-19 pandemic in New York .
Deputy Warren Maraz, the founder of the organization presented the award on behalf of AANC. The current president of the organization, Adenia Adesina, was present as the chief guest of the program and New York Department of Corrections Commissioner Luis A. Molina was present. Apart from this, more than five hundred correctional officers and their family members were present along with top officers working in various departments. Bangladesh Correction Society (BCS) present Vice President Mahbub Sumon , General Secretary Shafiqur Khan, Advisor Iqbal Saifuddin and other members of BCSA congratulated Kazi Hasan for his unique achievement.
Bangladesh Correction Society (BCS) advisory board member Correction Officer Iqbal Saifuddin said that officer Kazi Hasan is the eldest son of Kazi Idris Hossain and Arju Begum of Tarail village of Kashiani upazila of Gopalganj. Has served as a New York corrections officer with expertise and reputation for six years and previously served as a police officer with the New York City Department of Homeless Services (DHS). He formed the Bangladesh Correction Society (BCS) in 2018 with Bangladeshi officers working in the corrections department which is recognized by the New York City of Correction Department in 2020.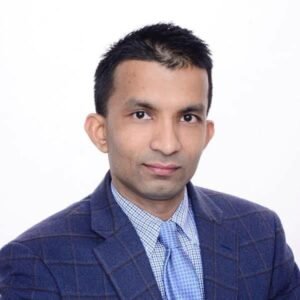 Currently, he is leading more than two hundred members as the president of the organization. The main aim and objective of the organization is to promote cultural diversity, inform the members about the policies and rules of the department and take various effective steps to recruit more Bangladeshi officers.
At the award ceremony, Kazi Hasan said, 'I am truly proud to receive this rare honor for the members of the organization under my leadership risking their lives and making a significant contribution to serving Bangladeshi officers and their families and communities. Serving the community is not only a duty but also a unique opportunity which has earned me this unique honor today through the right leadership with compassion, patience and collective initiative. I would like to thank Mayor Eric Adams for his unwavering support of the Bangladeshi community.